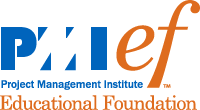 In order to help promote the development of practical life skills (i.e. project skills) in middle-school aged children, we are pleased to offer the Project Kids Adventures eBooks FREE for teachers and school programs through the Project Management Institute Educational Foundation (PMIef). Use this link to register for free copies of the eBooks.
However, there is always a place for 'real' books in the classroom as well. If you are a school or educational institution, you should be able to purchase the books in paperback through your usual book buying channels, at discounted rates from retail.
Translations
Whether you prefer to read paperbacks or eBooks, the Project Kids are becoming available in more languages, including Portuguese, Spanish, and Japanese.
If you belong to a PMI chapter and are interested in doing translations in additional languages, please contact the author.