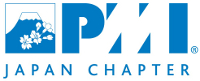 We are very excited to announce that the Project Kids Adventures series is now available in Japanese, in paperback and eBook formats!
The volunteer translation was undertaken by Mr. Ko Ito, PMP – PMIef Liaison with the support of the PMI Japan chapter. In an amazingly short period of time (September to December 2017), Ko had completed the initial translations of all five books in the series in just under four months. By mid-January 2018, all five books were published and available on the Amazon.co.jp store as well as on Smashwords.
A workshop in Tokyo to discuss how to utilize the books in schools is scheduled for March 2018.