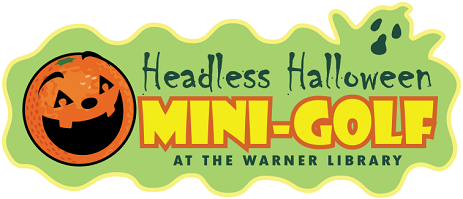 The Warner Library in New York state serves the towns of Tarrytown and Sleepy Hollow – home of the Headless Horseman legend, and for many, this is the 'heart' of Halloween and scary stories.
Each year the library puts on a fundraiser and  the 'Headless Halloween Min-Golf' compettion. The Project Kids are proud to be included in the festivities, as two signed copies of The Scariest Haunted House – Ever! were raffled off to help the library.
Have a safe (but scary) Headless Halloween everyone!