I was pleased to be part of an online panel of international project managers who are committed to developing youth through introducing project management concepts to schools and school-age children.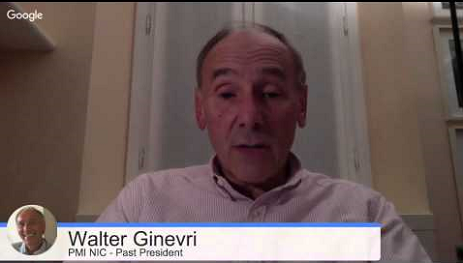 This live web panel, hosted by Jose Manuel Oliviera Goncalves of the PMI Portugal Chapter, included Walter Ginevri, past-president of the PMI Northern Italy chapter and developer of the Projects from the Future kit for primary schools; Isabelina Jorge, VP Volunteers for the PMI Portugal Chapter, author of the Practice Guide for Tutors and the lead project manager for the translation of the Project Kids Adventures series into Portuguese; and Tony van Krieken from Canada. Tony is currently working with Isabelina and Walter to introduce youth-based project management education and skils training to Scouts Canada.
From fun children's story books to teacher-led activities in the classroom, come hear and see the latest developments from Italy, New Zealand, Canada and Portugal, as we work across borders and oceans to introduce project management skills and education to the youth of today.