Come and hear author Gary Nelson talk about his new children's book The scariest haunted house project ever!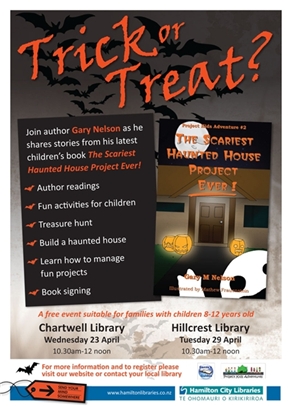 Fun activities for children will include a treasure hunt and building a haunted house – find sets of scary pictures hidden around the library and exchange these for haunted house pieces.
This is a free event suitable for families with children 8-12 years old. Copies of the book will be available for sale.