Between December 28, 2013 and January 5, 2014 nearly 4,000 Scouts completed the "How Long Will Trash Last" quiz as part of the Green'm environmental base at the 20th New Zealand Scout Jamboree in Feilding. Each day, the Scout with the highest score won a signed copy of The Ultimate Tree House Project.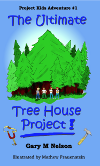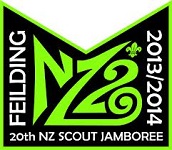 Congratulations to the 8 winners!
J. Gibson – North Otago (MBLZN)
Gemma – Old Goldfields (MBLDN)
H. Zelas – Hurricanes (MBLZN)
D. Peacock – New Horizons (MBRK)
L. Metcalf – Mahurangi Stars (MBRK)
Michael – Mahurangi Stars (MBRK)
Christopher – Waikanae (MBLZN)
I. Johnston  (MBRK)
Books were presented at the end of each day in front of their Jamboree troop.